The bold new luggage with skateboard wheels by German brand Floyd, inspired by 1970s' skate culture and Venice Beach.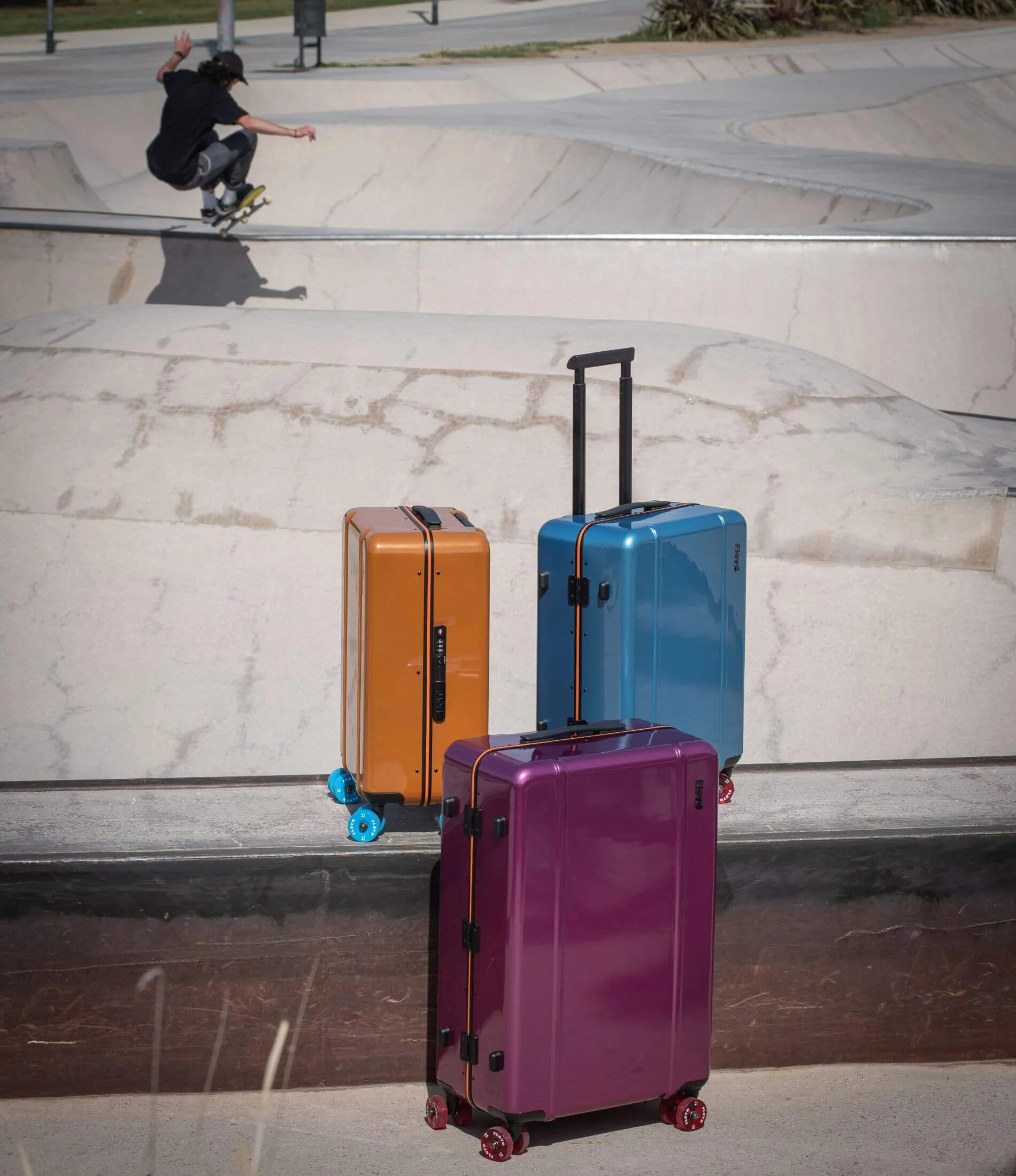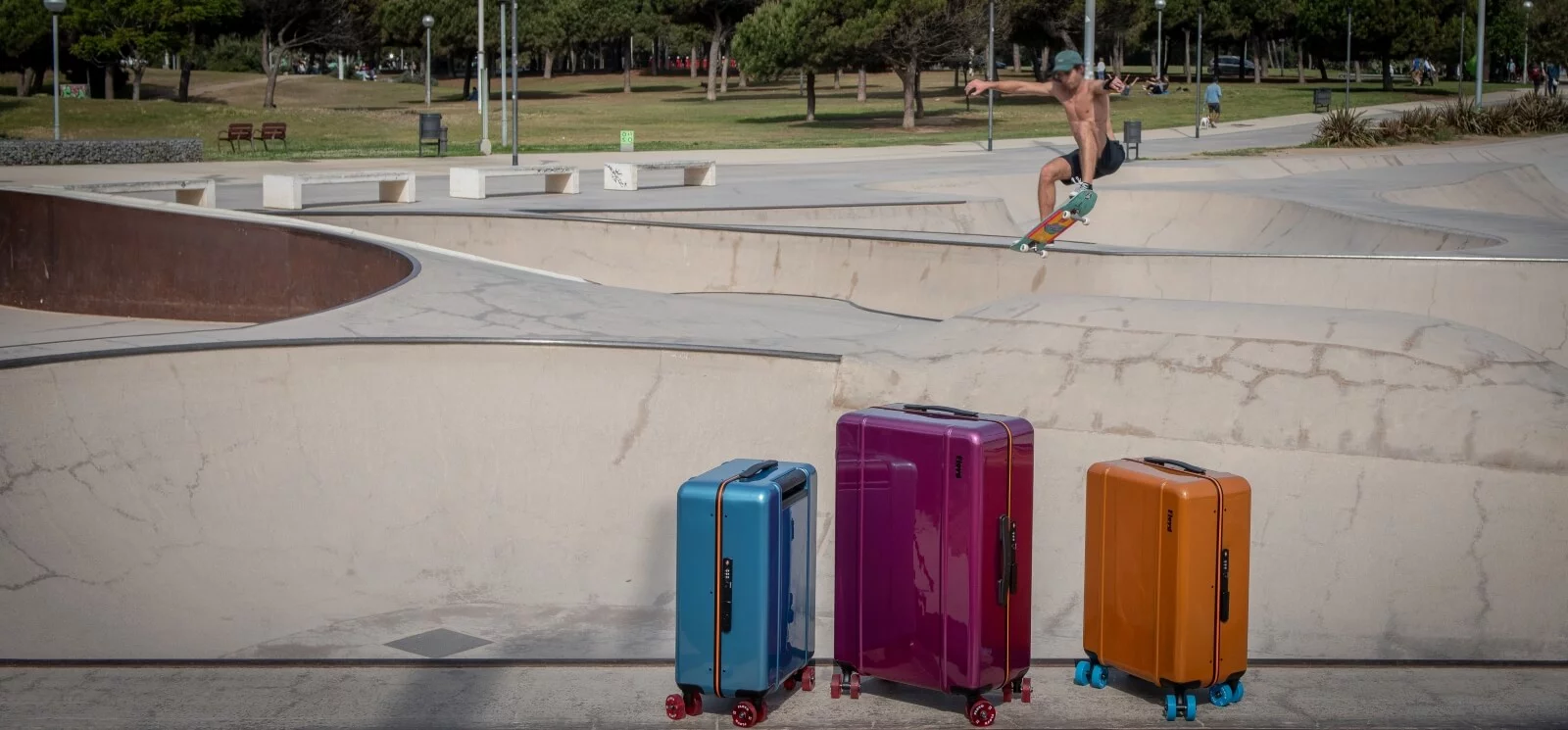 Characteristics
Floyd suitcases and their skateboard wheels are the perfect travel companions for those looking to combine original design and quality, without holding back on fresh, defiant style.
But Floyd is much more than aesthetics: the outer shell of the luggage is made from premium-quality Makrolon® polycarbonate while the transport handle is lightweight aluminium, and it is equipped with a one-click expansion system and a TSA lock.
The inside is lined with Floyd's trademark high-quality nylon fabric in an eye-catching shade of orange and is split into two completely separate, closed-off compartments, along with a specific laptop holder.
The polyurethane wheels have been tested on half-pipes all over the world.
Here at Pilma Travel, we believe good design transcends fashions and never goes out of date.
Using our 45 years of experience and criteria based on sophistication and simplicity, we sell pieces that are built to last and embody the true meaning of design: balance between form and function.

Discover our Floyd luggage
Our selection consists of elegant, easily manoeuvrable suitcases, designed for exacting customers who want both stylish design and optimal comfort.
Find yours on our website or visit our Pilma Travel stores.