A great design begins with a great idea.
This is the theory our work has been based on throughout our 45-year history.
The result is unique, timeless aesthetics and quality that serves a purpose: to make your life easier. Pieces that always fit in.
We do not believe in trends because they are fleeting.
We believe in designs that last.
Header (not to be modified)
1930-1950s
Pilma is a family business that starts out as a cabinetmaking and carpentry workshop on Barcelona's Carrer de Llançà, where American-style office furniture and closets with sliding doors are made.
1960s
Thanks to the Spanish tourism boom of the 1960s, Pilma enters the commercial world, opening various branches along the Costa Brava, mainly in Roses.
1970s
The first Pilma store opens at number 1, Carrer de València. The aim is to make design more accessible, to bring products with clear functional and aesthetic value to the general public. As well as importing Scandinavian products and items by cutting-edge Italian companies, Pilma also supports local brands.
The Pilma logo, designed by Josep Baqués in 1974 for the opening of the store, is a key piece of Catalan graphic design history and is kept as part of the permanent collection at the Design Museum of Barcelona.
The brand's founder, Ricardo López Beltrol, comes up with 'Pilma' by blending his mother's and his wife's names: Pilar and Magdalena.
1980s
In 1987, Pilma opens a second store at Avinguda Diagonal 403.
Its 2,000 m2 of retail space is split into four floors, which are connected by ramps that ensure easy access to all areas and offer an overall vision of the whole space.
Carrer Valencia 1 store is also expanded to 3,000m2.
1990s
In the early '90s, Pilma creates its PLM Design line of furniture, consisting of products with sleek lines and rational, minimalist style in timeless designs. From the beginning, there is a clear desire to shun ever-changing trends and favour quality products with a unique personality and look.
Pilma attends various trade fairs as an exhibitor and reaches agreements with leading international brands to represent them and distribute their products in Spain. To support this activity, Pilma opens a new 2,000 m2 logistics base near the Fira Barcelona convention centre in L'Hospitalet de Llobregat.
The Organising Committee for the 1992 Olympics in Barcelona awards Pilma two exclusive licences to produce and market the mascot, Cobi, made from materials such as aluminium, bronze and resin.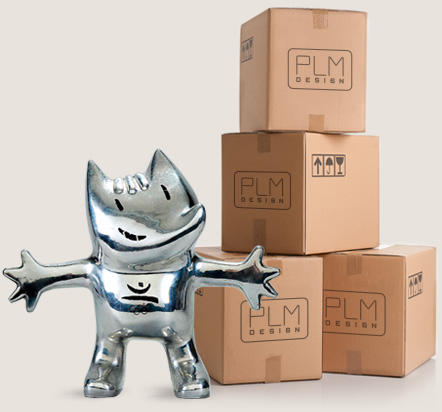 Cobi ends up being one of the most iconic symbols of Barcelona in the late twentieth century, achieving a significant social impact and enormous commercial success.
2000s
The year 2003 sees the opening of Pilma's third, more business-oriented store in Barcelona, on Carrer de Santa Amèlia 37 in the neighbourhood of Sarrià.
In 2007, Pilma returns to the place where it started out as a cabinetmaking workshop, on Carrer de Llançà, to set up its offices, and turns the central warehouse in Eixample into an outlet with more than 1,000 m2 of retail space
Thanks to Pilma's new logistics organisation, the central warehouse at Fira Barcelona is expanded to 5,000 m2.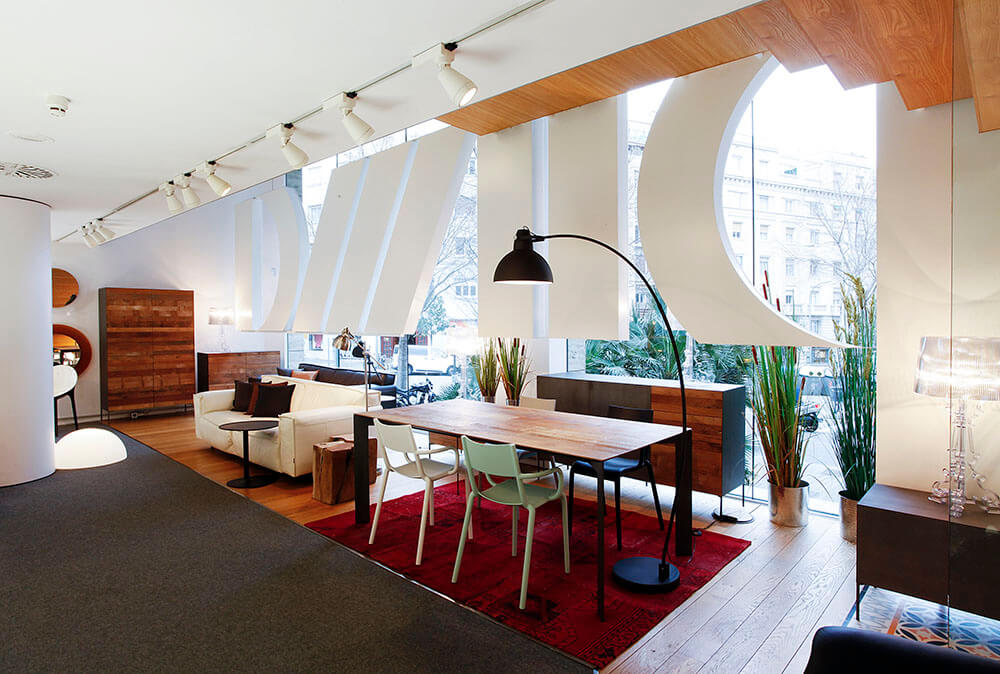 2010s
In 2014, Pilma arrives in the Salamanca neighbourhood of Madrid with Pilma Travel, a space specialising in luxury luggage. Pilma Travel sells the most prestigious international suitcase brands.
In 2015, Pilma opens a second space dedicated to the world of travel within the iconic store on Barcelona's Avinguda Diagonal, which is met with enthusiasm from the city's tourists.
In 2016, Pilma launches a free interior design service for its clients, called Pilma Interiors, to help them to bring their projects to life.
In 2017, Pilma opens its third Pilma Travel store on the most exclusive quay in Puerto Banús, Marbella.
In 2018, Barcelona City Council grants Ricardo López Beltrol, the founder of Pilma, the Albert González Award for his contribution to the promotion and knowledge of commerce in the city.
In this decade, PLM Design launches on the international market, following years of being a national leader, and opens a showroom on the ground floor of the Pilma store on Carrer de València.
2020s
To prepare for the future, and despite the impact of COVID-19, significant renovation work is done to the Diagonal and Carrer de València Pilma stores.